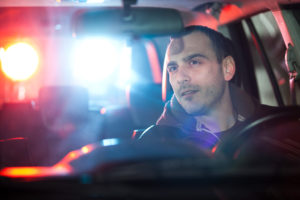 It is no secret that one of the most dangerous weekends of the year is Fourth of July weekend, which is now upon us. Everyone looks forward to celebrating with friends and family across the state, with thousands of people flocking to the shore for the long weekend. Alcohol is often a major component in the parties and barbeques that people throughout New Jersey have as they celebrate the Fourth of July. An unfortunate reality of this is that some people choose to get in their cars and drive after they have had too much to drink. Driving under the influence of alcohol can have serious impacts, not only on the driver themselves but any passengers in the car and everyone else on the road around them.
The state of New Jersey takes driving while intoxicated very seriously. Both state and local police are going to be on patrol in greater numbers than usual this weekend as they try to crack down on drunk drivers. If you have been charged with driving under the influence of drugs or alcohol, you can face serious long term consequences.
Consequences of a DWI in NJ
If you have been arrested in New Jersey for driving while intoxicated with a BAC of 0.08 percent or higher, it is important that you are aware of the potential penalties you face. You can also be charged with a DWI if you allow another person to drive your vehicle while they are intoxicated.
For a first offense DWI charge in New Jersey, you can face the following consequences:
Up to 30 days of incarceration
License suspension for 3 months
A $1000 surcharge per year for 3 years
A $250-$400 fine
12-48 hours in the Intoxicated Driver Resource Center (IDRC) and related fees
A $100 Alcohol Education and Rehabilitation Fund fee
A $100 Drunk Driving Fund fee
A $75 Neighborhood Services Fund fee
It is also important to note that if you are caught driving under the influence and you are under the age of 21, you are facing a very serious situation. Any reading of a blood alcohol content (.01% or more) will subject a person to the possibility of a license suspension of 30-90 days, overwhelming fines, 15-30 days of community service, and the participation in the Intoxicated Driver Resource Center (IDRC) and related fees.
Contact our office if you have been charged with a DWI.
Our firm understands how serious criminal and personal injury cases are. We are prepared to guide you towards a favorable outcome. If you are in need of experienced legal counsel in New Jersey, please contact The Law Office of Andrew S. Maze today for any criminal and personal injury matters.