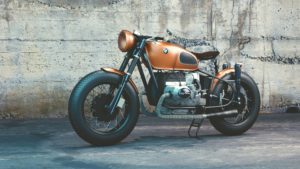 With the summer weather upon us, it is finally motorcycling season. With next no cold days, plenty of sunny days, and lots of cookouts and pool parties to travel to, who wouldn't want to take their motorcycle for a ride? However, just as motorcycles are fun, they are also dangerous. People very often do not show motorcyclists the respect they deserve on the road, and they are very often injured because of it. If you are a motorcyclist and were injured in an accident, here are some of the questions you may have:
What are the most common types of motorcycle accidents?
Head-on collisions 

Left-hand turn accidents: these are important to take note of, because they most often occur when a motorcyclist is either trying to pass a vehicle, attempting to overtake a vehicle or is traveling straight through an intersection. You should be aware of your low-visibility on the road.

Lane splitting

Excessive speed collisions

Fixed-object collisions

Road hazard collisions

Motorists colliding who are under the influence
What are some of the most common causes of motorcycle accidents?
Some of the things that cause motorcycle accidents are not necessarily another party's fault, such as poor road designs, inclement weather conditions, or even defective motorcycle parts. However, the most common cause of motorcycle accidents is driver negligence. 
How can I receive compensation if I was injured in a motorcycle accident in the state of New Jersey?
If you were injured in a motorcycle accident, the first step in receiving compensation is proving that you were injured due to another party's negligence. If another motorist was driving under the influence, texting while driving, not obeying traffic signs or lights, driving while fatigued, eating, smoking, or navigating directions while driving, there is a good chance you will qualify for compensation. One of the best ways you can prove your case is by capturing photographic or video evidence of the incident or its aftermath. This is usually best achieved through the use of a hands-free dashcam. Additionally, after the incident occurs, it is your responsibility to see a medical professional immediately. You may need treatment on something that doesn't hurt at the moment, because certain injuries take a couple of days to set in. Additionally, by seeking medical help, you will also receive documentation regarding your physical injuries that you may use to prove your claim in court. 
Contact our New Jersey firm
Our firm understands how serious criminal and personal injury cases are. We are prepared to guide you towards a favorable outcome. If you are in need of experienced legal counsel in New Jersey, please contact The Law Office of Andrew S. Maze today for any criminal and personal injury matters.