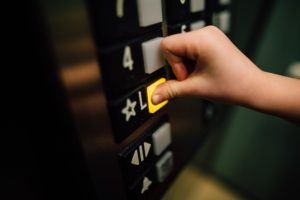 Almost any building with more than a few stories has an elevator. As a result, we use elevators when we visit hotels, doctor's offices, workplaces, apartments, and more. But, elevator accidents may be more common than you realize. As a result, it is important to know how elevator accidents occur and what to do if an injury occurs. Read on to learn more about elevator accidents in New Jersey.
How do elevator accidents occur?
Elevator accidents can occur as a result of:
Failing to keep equipment up-to-date
Pully system malfunction
Negligent elevator design
Mechanical breakdown
Improper installations
Drive malfunction
Faulty wiring
Power failures
Abrupt stops
Door operator errors
What types of injuries can occur as a result?
Injuries sustained in elevator accidents can be severe. Some of the most common types of injuries include:
Head trauma
Crush injuries
Back injuries
Broken bones
Severed limbs
Neck injuries
Cuts and bruises
Wrongful death
Recovering compensation
If you were injured in an elevator accident due to another party's negligence, you will likely be entitled to recover compensation. In order to do so, you will have to provide proof of negligence. This may result in one of the following types of cases:
Product liability

You may have a product liability case if the accident occurred as a result of design negligence or manufacturing negligence.

Premises liability

In New Jersey, property owners are responsible for keeping the property safe for guests at all times. If a landlord does not conduct routine inspections or fails to fix a problem in time, serious injuries can occur as a result.
It can be difficult to determine what type of case you have, so it is important to work with an experienced attorney who can help you determine which party to hold responsible.
What is the statute of limitations?
In order to recover the compensation you need and deserve, you will have to file your claim on time. In New Jersey, the statute of limitations for a personal injury claim is generally two years from the date of the accident. Failing to file within two years will likely mean losing your opportunity to take legal action.
If you have been injured in an elevator accident in New Jersey, contact our firm today.
Contact our Firm
Our firm understands how serious criminal and personal injury cases are. We are prepared to guide you towards a favorable outcome because we believe false accusations or preventable injuries should never cause a person harm. This is why those who require experienced legal counsel in New Jersey should do themselves a favor and contact The Law Office of Andrew S. Maze today for any criminal and personal injury matters.