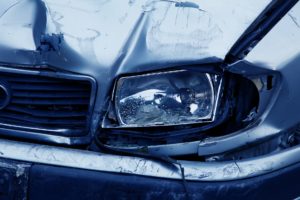 If you have been injured in a car accident, you may be suffering financially, physically, and emotionally. This is because a car accident can lead to car repairs, lost wages, expensive medical bills, pain and suffering, loss of enjoyment of life, and more. You may deserve compensation to help ease the burdens you face as a result of your injuries. Read on to learn more about recovering compensation after a car accident in New Jersey.
Who can be held responsible for a car accident?
In order to recover compensation, you will have to provide proof that your accident was a result of negligence. Accidents may be caused by the negligence of a car manufacturer (faulty car parts, etc.) or a municiplaity (poorly maintained roads, etc). But, in most cases, car accidents are a result of driver negligence. The most common forms of negligence include:
Speeding
Reckless driving
Texting while driving
Driving while tired
Ignoring traffic signs
Driving under the influence
Tailgating
Making illegal turns
Failing to follow the rules of the road
In order to provide proof of negligence, it is important to work with an experienced attorney. A personal injury attorney will be able to determine which party to hold responsible. Additionally, he or she may be able to obtain important evidence, such as police reports, security camera footage, and more.
What is the statute of limitations?
In order to recover the compensation you need and deserve, you will have to file your claim on time. There is a deadline known as a statute of limitations. Failing to file within the proper timeframe will mean forfeiting your right to take legal action, therefore losing your opportunity to recover compensation. In New Jersey, the statute of limitations for a personal injury accident is generally two years from the date of the accident. Two years may seem like a long time, but it is easy to let important deadlines slip by when you are recovering from a serious injury. To avoid missing any deadlines, contact a personal injury attorney right away.
If you have been injured in a car accident due to another party's negligence, our firm is here for you. Reach out today to discuss your case with an experienced and dedicated attorney.
Contact our Firm
Our firm understands how serious criminal and personal injury cases are. We are prepared to guide you towards a favorable outcome because we believe false accusations or preventable injuries should never cause a person harm. This is why those who require experienced legal counsel in New Jersey should do themselves a favor and contact The Law Office of Andrew S. Maze today for any criminal and personal injury matters.