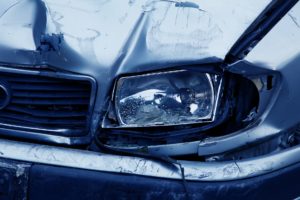 Car accidents can be devastating. If you are injured due to the negligence of another driver, you may suffer physically, emotionally, and financially. For example, you may struggle with expensive hospital bills, lost wages, damage to your car, and more. In most cases, you would take legal action against the negligent party's insurance company, but what happens if he or she is uninsured? Read on to learn more.
How do accidents occur?
Car accidents can occur for a number of reasons. But, driver negligence is the most common cause of accidents. Some examples of negligence include:
Speeding
Reckless driving
Texting while driving
Driving while tired
Ignoring traffic signs
Driving under the influence
Tailgating
Making illegal turns
Filing a claim
New York is a no-fault insurance state. This means that insurance providers reimburse victims of an accident for any damages to a certain limit, regardless of who was at fault. This can make it difficult to file a lawsuit against the uninsured driver because there can be restrictions. The best course of action here is to report the accident to your insurance company and contact an attorney to learn about your options. When it comes to filing a claim, you will need the following information: 
Your insurance card for your policy number

The date, time, and location of the accident

A detailed report of how the accident happened

The other driver's contact information 

The name of the police department along with the report number
What is the statute of limitations?
In New York, the statute of limitations for a personal injury accident is generally three years from the date of the accident. Failing to file within three years will likely mean losing your opportunity to recover the compensation you need and deserve. Do not let this happen- contact an attorney as soon as possible.
If you have been injured in an accident caused by an uninsured driver, our firm will advocate for you. Reach out today to speak with an experienced and dedicated personal injury attorney.
Contact our Firm
Our firm understands how serious criminal and personal injury cases are. We are prepared to guide you towards a favorable outcome because we believe false accusations or preventable injuries should never cause a person harm. This is why those who require experienced legal counsel in New Jersey should do themselves a favor and contact The Law Office of Andrew S. Maze today for any criminal and personal injury matters.