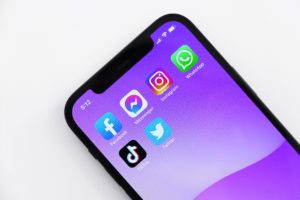 Many of us use social media to keep our friends and family up to date on our lives. We announce major life events online, like pregnancies, marriages, and new jobs. We also share our struggles, including the loss of a loved one, medical issues, and more. It only makes sense to want to post about a major accident, as you may feel like it is important for your loved ones to know. But, it is important that you avoid posting on social media at all costs after an accident. Read on to learn why.
Your social media may be used against you
If you are injured due to another party's negligence, you may suffer physically, financially, and emotionally. For example, you may experience pain and suffering, lost wages and medical expenses, and loss of enjoyment of life, among other things. In this event, you will likely deserve compensation to help ease these burdens. Your attorney will fight to recover the compensation you deserve, but the other party's attorney and insurance company will be working to give you less. The negligent party's team will attempt to prove that your injuries are not as severe as you claim, or that you are not injured at all but instead attempting to commit fraud.
How to handle social media after an accident
To avoid having your social media used against you during a personal injury lawsuit, it is best to simply refrain from posting. Even the most benign post can be used against you. Additionally, you should ask your friends and family to avoid posting about you. Their social media accounts may be scrutinized as well. It can be tempting to post about your accident, but your words can easily be twisted and harm your case. While it is a good idea to set your accounts to private, it is not an infallible solution. Private accounts and deleted posts can still be accessed.
If you have been injured due to another party's negligence, our firm will fight for you. Reach out today to discuss your case with an experienced and passionate attorney.
Contact our Firm
Our firm understands how serious criminal and personal injury cases are. We are prepared to guide you towards a favorable outcome because we believe false accusations or preventable injuries should never cause a person harm. This is why those who require experienced legal counsel in New Jersey should do themselves a favor and contact The Law Office of Andrew S. Maze today for any criminal and personal injury matters.