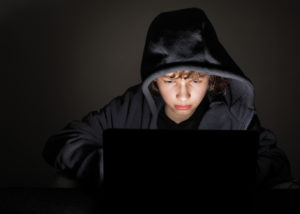 When a person under the age of 18 commits a crime, they will still have to face consequences for their actions. The majority of juvenile cases are handled within the Supreme Court's Family Division. One factor that many people are concerned about is whether they will still be tried as a juvenile if their 18th birthday falls at any point during the course of their case. Trials can take months and this is very likely if the case begins while the child is 17. However, the only factor the court considers in this situation is the date of which the crime occurs. If the child committed a crime at age 17 but the trial doesn't start until they turn 18, there is no change in the status.
It is important to know that some of the more serious juvenile cases may actually result in the minor being charged as an adult, which will have other severe repercussions. It is helpful for the parent or guardian of the juvenile who has been charged to be aware of the information surrounding the case and involved in the process.
The state of New Jersey will not let a child go through the legal process without the representation of an attorney. The juvenile has the right to a public defender if the parent/guardian can not afford to hire their own attorney. It is not easy to convince the state that the child requires a public defender unless neither of the child's parents is employed.
If your minor child has been arrested and charged with a criminal offense, you should contact an experienced and compassionate attorney who can work towards protecting your child's best interests.
If you are in need of experienced legal counsel in New Jersey, please contact The Law Office of Andrew S. Maze for any criminal and personal injury matters.