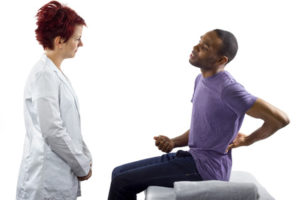 When you get involved in an accident in New Jersey, whether it's a car accident or a slip and fall or other type of injury, it's important to get to a doctor as soon as possible so the doctor can document your injuries and start treating them. There are many different specialties be they orthopedic, neurologic, chiropractic, physical therapy, pain management or many, many others. You should go to whatever doctors you have a relationship with in the past who know your conditions or, if you need to find a new doctor, you should find one that's either covered by your health insurance or my office can assist you with a list of local doctors in your area that you can choose from.
However, there are certain circumstances in which you are not the one who gets to decide which doctors you go to for medical treatment. Those situations typically only occur when you are receiving workers' compensation because, in that case, you must go to the physicians that your employer's insurance company provides for you. They are going to be paying for your medical expenses so they get to decide who provides you with treatment for the injuries that you have received while on the job. Other than that situation, you should be able to go to any doctors or specialists that are covered under your medical insurance policy.
If you are in need of experienced legal counsel in New Jersey, please contact The Law Office of Andrew S. Maze for any criminal and personal injury matters.