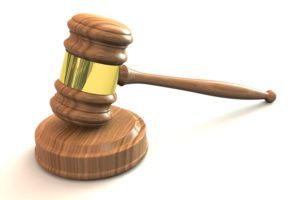 There is a sense of excitement that comes with purchasing a new item. A lot of the time, people look forward to the first time they will use it. They do not usually expect that the product may harm them in the process. However, if a manufacturer is negligent, defective products can be made that threaten injuries to those who use them. In the event that it does, these injuries can impact a person for the rest of their life. Those facing these situations often wish to seek justice for their suffering through product liability laws. In doing so, it is important to contact an experienced New York personal injury attorney for help with your case.
What is Product Liability?
The general public trusts companies to put out products that are safe for them to use. It is because of this that they are held to a certain legal standard as well to do so. That is why product liability laws are in place to hold manufacturers liable in the event that negligence occurs during production, causing a product to become defective. Negligence can include any actions that deviate from the usual production protocol. When this happens, products can cause serious injuries to consumers. This is sometimes seen in products such as household appliances, children's toys, motor vehicles, and more. 
Product liability law also requires manufacturers to provide warning labels on their products. This lets consumers know how to use it correctly so that they can avoid injury. Without labels, there is a chance the products can be misused and harm people in the process. When this happens, manufacturers can also be held liable for these accidents.
What Types of Products Can Be Involved?
Defective products can harm consumers in a variety of ways. Typically, they can be categorized into three main types of defect cases. The court is usually presented with the following defects: 
Design defects: When designers do not consider the consumer's safety when designing the product.
Manufacturer defects: When a manufacturer makes mistakes or cuts corners during the production of a product, thus resulting in its defectiveness. 
Failure to warn: If a company does not provide a warning label on products can cause injuries if they are used incorrectly. 
Contact our Firm
Our firm understands how serious criminal and personal injury cases are. We are prepared to guide you towards a favorable outcome because we believe false accusations or preventable injuries should never cause a person harm. This is why those who require experienced legal counsel in New Jersey should do themselves a favor and contact The Law Office of Andrew S. Maze today for any criminal and personal injury matters.