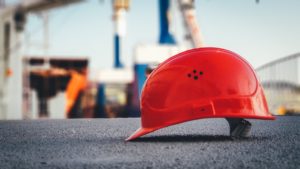 We walk past construction sites often. Typically, this is not a dangerous activity. However, there are a number of ways for an accident to happen at a construction site, and even passing by can result in serious injuries. Read on to learn more about how construction site accidents occur and what to do in the event of an injury.
How do construction accidents occur?
Construction site accidents typically involve:
Scaffolding collapses/falls

Crane accidents

Ladder accidents

Explosions

Nail gun accidents

Electrocutions

Building collapses

Unsafe property conditions

Negligent management

Exposure to hazardous materials

Blade/saw accidents

Falls
Fulfilling the burden of proof:
If you are injured at a construction site, it is important to take the following steps:
Call 911- The police can send an ambulance, file an accident report, ensure the scene is safe, and more.
Seek medical attention- It is important to go to the hospital, your doctor, or an urgent care facility immediately after an accident occurs. This will ensure that your injuries receive proper treatment, while simultaneously providing you with proof of the origin and extent of your injuries. Be sure to ask your doctor for a copy of any relevant medical documents, as this can play a large role in your personal injury case.
Document the scene- Before leaving, it is important to take pictures and videos at the scene of the accident. If possible, document the hazardous conditions that caused your accident to occur.
Obtain witness contacts- If anyone saw your accident occur, they may be able to provide important witness testimony. Be sure to ask for their name and contact information.
Contact an attorney- An attorney can help gather evidence that you could not otherwise obtain. This may include police reports, security camera footage, and more.
File your claim on time- In New Jersey, the statute of limitations is typically 2 years from the date of the accident. Failing to file within two years will likely mean losing your opportunity to recover the compensation you deserve.
If you have any questions or concerns about construction site accidents in New Jersey, our firm is here to help. Reach out today to discuss your case.
Contact our Firm
Our firm understands how serious criminal and personal injury cases are. We are prepared to guide you towards a favorable outcome because we believe false accusations or preventable injuries should never cause a person harm. This is why those who require experienced legal counsel in New Jersey should do themselves a favor and contact The Law Office of Andrew S. Maze today for any criminal and personal injury matters.