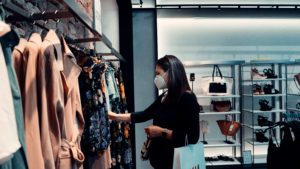 No one enters a department store assuming they're going to be injured. Unfortunately, department store accidents are common. Products falling from shelves, elevators and escalators, spills in aisles, and tons of other hazards can result in serious injuries. Read on to learn more about department store accidents in New Jersey.
New Jersey premises liability law:
If you are injured in a department store accident, you may have a premises liability case on your hands. In New Jersey, property owners are responsible for keeping their premises safe at all times. This includes department stores owners. In order to keep the property maintained, it is important for department store staff to conduct routine inspections to make sure everything is in order. This ensures that any hazards that may harm shoppers are removed as soon as possible. If these inspections are not conducted, hazards may go unnoticed, causing accidents to occur as a direct result. If a shopper is injured due to the negligence of a department store owner, he or she may be able to take legal action.
New Jersey's statute of limitations:
If you are injured due to another party's negligence, you may wish to take legal action. you will have to do so within a certain amount of time. This is because of a deadline known as a statute of limitations. A statute of limitations refers to the window of time you have to take legal action. If you wait for this window to close, you will forfeit your right to take action. In New Jersey, the statute of limitations for a personal injury accident is generally two years from the date of the accident. Waiting longer than two years will mean losing your ability to sue, and therefore your opportunity to recover compensation. To avoid missing any important deadlines, be sure to reach out to an attorney as soon as possible. An experienced personal injury attorney will help ensure that you are on the right track.
Our firm understands how difficult an injury can be. We will fight for you to recover the compensation you deserve. We are ready to advocate for you every step of the way. Reach out today to discuss your options with a dedicated personal injury attorney.
Contact our Firm
Our firm understands how serious criminal and personal injury cases are. We are prepared to guide you towards a favorable outcome because we believe false accusations or preventable injuries should never cause a person harm. This is why those who require experienced legal counsel in New Jersey should do themselves a favor and contact The Law Office of Andrew S. Maze today for any criminal and personal injury matters.